Download link is for the PDF version of the following:
A positive to-do list for the days, weeks, and months ahead – 30 things to START doing for yourself.
www.marcandangel.com
A positive 'to-do' list for the upcoming year – 30 things to start doing for yourself.
From the authors of:
New York Times-bestselling authors Marc and Angel Chernoff deliver instant inspiration and powerful advice for becoming our best selves. Millions of readers turn to Marc and Angel Chernoff for fresh, intimate insights for a fulfilled life. In this...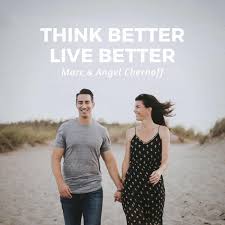 You asked, we listened, now here it is… a Marc & Angel PODCAST! Introducing the brand NEW podcast, THINK BETTER, LIVE BETTER (yes, it shares the title of our annual live event). You can listen to the newest episodes on your favorite podcast player...