A Friendly Voice: A Phone Support Line for Seniors
613-692-9992 or 1-855-892-9992
A Friendly Voice is a telephone friendly visiting line for seniors.
Every day of the year, our trained volunteers are available to receive calls. Our volunteers visit with the callers and, when asked, can help identify programs and services in their community for the senior to contact.
What A Friendly Voice is NOT:
A Friendly Voice is not a counselling service, distress or crisis line nor emergency service. Any calls of that nature will result in immediate contact or referral to the appropriate responders, agency or service.
A Friendly Voice is not a referral service.
A Friendly Voice is a new initiative being offered in Ontario by Rural Ottawa South Support Services (ROSSS). This project is possible through a three year funding grant from Ontario Trillium Foundation.
In 2018 the program will launch in the Ottawa Valley region. In 2019 the service will expand to the rest of Eastern Ontario. In 2020 A Friendly Voice will be introduced to Northern Ontario.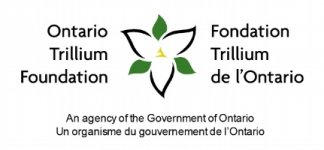 Rural Ottawa South Support Services is a charitable, not-f0r-profit organization located in rural Ottawa south. For seven years ROSSS has remained committed to excellence in the delivery of rural community support services. It champions the rights of seniors, people with disabilities and caregivers.
A Friendly Voice is designed to provide an option for seniors who may be feeling lonely or isolated.
Research has shown that conversation can be a gateway for seniors to move from loneliness to greater connection and engagement with their community leading to better overall health and well-being.
A Friendly Voice volunteers are empathetic, supportive and available for callers. Through their conversations volunteers will encourage and support callers to engage with their community. If requested, volunteers can assist the senior by providing contact information for local services and programs from publicly accessible information sources. Please note, A Friendly Voice is not a referral service.
Statistics Canada reports that an estimated 1.6 million elderly Canadians feel lonely.
Loneliness and social isolation can lead to significant physical and health issues for seniors that are as concerning as obesity, alcoholism or smoking.
Risk factors include:
living alone
being age 80 or older
having compromised health status, including having multiple chronic health problems
having no children or contact with family
lacking access to transportation
living with low income
changing family structures, younger people migrating for work and leaving seniors behind, and location of residence (e.g. urban, rural and remote).
Every volunteer is A Friendly Voice on the phones for the seniors who call us. We are in need of more volunteers to take calls, to listen and connect seniors with resources in their communities. Volunteers do NOT give advice nor counselling. Any crisis situations will be immediately deferred to appropriate authorities, emergency or crisis services.
Volunteers must complete the application form, provide references, be willing to present or acquire a Police Record Check for the Vulnerable Sector every year and participate in the training program and workshops.
After successfully completing all of the requirements, volunteers may select from available 4 hour time slots to answer calls at the call centre.
A Friendly Voice provides resources to ensure volunteers have a successful and rewarding experience.
If you are interested in becoming a volunteer for A Friendly Voice, please contact us or complete the Volunteer Application Form below. Thank you for your interest in A Friendly Voice.
A Friendly Voice is a program offered through Rural Ottawa South Support Services (ROSSS). The contact information for the administration of A Friendly Voice is through ROSSS at 613-692-4697 or 613-821-1101 or email us at
community.manager@rosss.ca
Volunteer Application Form