Joined

Aug 4, 2007
Messages

3,243
Points

83
Happy Birthday
@Daniel
.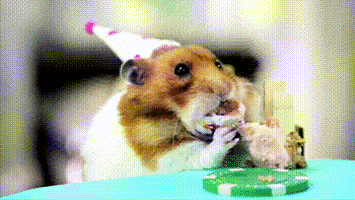 It sounds like it was a challenging one with your husband. But I'm glad you treated yourself at the book shop because you deserve a nice thoughtful gift, especially when it's you being thoughtful towards yourself.
I agree that at least to me it seems like you've been having some relationship OCD with the therapists, considering how much stopping/starting/changing you've been doing. (Not that I can talk, considering how much staying-with-the-same-therapist-even-though-it's-torture I've been doing!) None of them are going to be perfect, but some clearly less perfect than others and a couple of the ones you've seen did sound like they were being more harmful than helpful so it's a tough call even without the ROCD in the mix.
I can relate to therapy being triggering for reminders about being unmotivated... and then it's like "well if I can't be motivated to do anything and nothing's worthwhile then why even stay alive?" I get that a lot with my psych although it's been better lately when I've found a slither of motivation for something. There'll be something, somewhere that can be motivating for you too, even if it's something bizarre like building a giant multistory chicken maze (actually that'd be pretty cool, please do that
).
The depression and hopelessness has caught you at the moment. Still, you do have some good moments ahead of you and you can also be one of those people who finds relief from OCD symptoms with fewer, slower moles to whack.