The new Metro styles are now live and accessible from the Style Chooser drop-down menu at the bottom left of any forum page, just above the footer.
From there, you will see the option for the Psychlinks Original default style, the basic (blue) Metro style, and below that all the different Metro color options.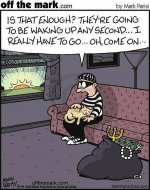 You can set your favorite to be your personal default via your account settings.
To set your
PERSONAL DEFAULT STYLE
:
Click on Settings at the top right of the home page.
scroll down to My Account >> General Settings
Scroll down to Forum Skin


There is more than one skin in which you can view the forums. If you would like to switch to a different skin, select it from this list.

Select your choice from the drop down menu there.
Scroll to the bottom of that page.
Click on Save Changes at the bottom right.