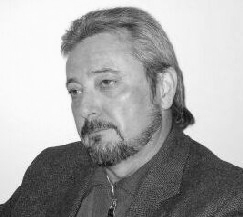 David Baxter, Ph.D.
, a clinical psychologist turned web developer in Ottawa, Canada founded Psychlinks.ca over two decades ago. David would have turned 76 yesterday, but he passed away from colon cancer last October.
David's website, Psychlinks.ca, started as a mental health resource and link directory. David had also used the Internet to share his
memories and grief experience
concerning his daughter,
Elizabeth Joyce Baxter
, who died in a tragic car accident at the age of 17.
In 2004, David added to Psychlinks a mental health support forum, which was a significant source of support for me and others. I am still helped by reading the old forum posts, which include a wealth of information about psychology, self-help, and therapy.
In
David's words
: "I started my first basic website in 1994 as a way of providing resources for my clients and promoting my offline business. From a small static site, Psychlinks.ca grew quickly to a multi-page site of mental health resources, and soon added an active
forum
,
blog
(currently dormant), and a directory of medical and mental health resources (since closed)."
The
Hakuna Matata
("no worries") image from David's profile page shows the levity David injected into many of his forum posts. The Hakuna Matata image is a reminder to approach life with a sense of humor and perspective, even during difficult times.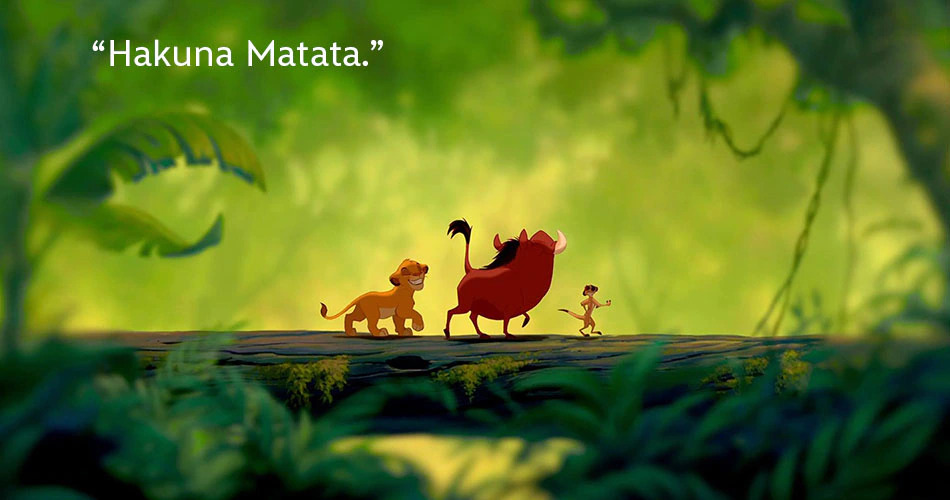 Hakuna Matata, the Swahili phrase popularized by the movie The Lion King, is often interpreted as "no worries" or "no problems". It embodies a carefree and lighthearted attitude towards life, emphasizing the importance of living in the present moment and not being weighed down by past or future concerns.
In many ways, this attitude resonates with
Carl Rogers
' humanistic perspective on personal growth and self-actualization. Rogers believed that individuals have an innate drive towards self-actualization, or the realization of their full potential as human beings. This drive can be hindered by societal pressures and expectations, as well as past experiences and traumas that create negative self-concepts.
To overcome these barriers to personal growth, Rogers emphasized the importance of creating a supportive and accepting environment that allows individuals to explore their thoughts and feelings without fear of judgment or rejection. This approach, known as client-centered therapy, is characterized by empathy, acceptance, and unconditional positive regard for the client.
In many ways, Hakuna Matata embodies a similar approach to life, emphasizing the importance of living in the present moment and not being weighed down by past regrets or future concerns. By cultivating a carefree and lighthearted attitude towards life, we can create a supportive and accepting environment that allows us to explore our full potential and live a fulfilling and meaningful life.
And back in 2012, David posted this quote on gratitude:
"Gratitude unlocks the fullness of life. It turns what we have into enough, and more. It turns denial into acceptance, chaos into order, confusion into clarity.... It turns problems into gifts, failures into success, the unexpected into perfect timing, and mistakes into important events. Gratitude makes sense of our past, brings peace for today and creates a vision for tomorrow." ~ Melodie Beattie
Certainly, those who knew David are grateful for having his perspective through the years, which is preserved at the
Psychlinks forum archive
.
David's legacy in psychology continues, including his family legacy. One of David's sons, Daniel Baxter, also became a Ph.D. in psychology, with extensive research in environmental psychology. Daniel has authored and co-authored numerous research papers, including "
Is Nature Relatedness a Basic Human Psychological Need?
" (a personal favorite of mine).
David's son Daniel also photographed the
Stonehenge images
used at Psychlinks, including this previously used one below:
I reposted some of David's
old blog posts
below in the Articles section and will be reposting the others in some form.
No Body is Perfect: Body Image and Shame by Brené Brown, Ph.D., L.M.S.W. Author of I Thought It Was Just Me We often want to believe that shame is reserved for the unfortunate few who have survived terrible traumas, but this is not true. Shame...
Grief: How Long Will It Take? by Charlotte M. Mathes, LCSW, Ph.D. Author of And a Sword Shall Pierce Your Heart Waiting? OK. But will a lightness of heart ever come? Does time really heal all wounds? Mothers who have experienced child death...
This was originally posted on August 16, 2004 but is just as relevant now. Republished from the Psychlinks blog archive. Obesity: Addiction, Illness, or just plain Fat-Bashing? by David Baxter, PhD Are we taking this too far? Compulsive eating...
This was originally posted on May 21, 2007 but is just as relevant now. Republished from the Psychlinks blog archive. The sad state of Canada's health care system: A rant by David J. Baxter, PhD This was inspired by a reaction to a post at the...