Re: CBIT Webinar
Comprehensive Behavioral Intervention For Tics - CBIT
Tourette Association of America
Published on Nov 15, 2016
This presentation is a 101 guide for parents regarding Comprehensive Behavioral Intervention For Tics (CBIT)– a behavioral approach to managing and reducing tics.
This presentation will explore:
A brief overview of CBIT and how it works
Expected outcomes for those who have done CBIT
What you can do to support a family member or loved one who is using CBIT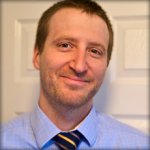 Presenter:
Michael B. Himle, PhD
earned his Ph.D. from the University of Wisconsin-Milwaukee in 2007. He is currently an Assistant Professor in the Department of Psychology at the University of Utah. He is an expert in behavioral approaches for understanding and treating behavioral disorders of childhood, with emphasis on tic disorders and associated conditions. He is active in researching environmental factors and behavioral processes involved in the onset and course of these conditions and translating this information into more effective non-pharmacological treatments.
This free webinar is hosted by the Tourette Health and Education Program, in partnership with the US Centers for Disease Control and Prevention.
Funding for this conference was made possible in part by the Centers For Disease Control and Prevention. The views expressed in written conference materials or publications and by speakers and moderators do not necessarily reflect the official policies of the Department of Health and Human Services, nor does the mention of trade names, commercial practices, or organizations imply endorsement by the U.S. Government.