Canadian phones to get emergency alert tests this week, here's when to expect yours
by Terry Pedwell ,
CBC News
May 7, 2018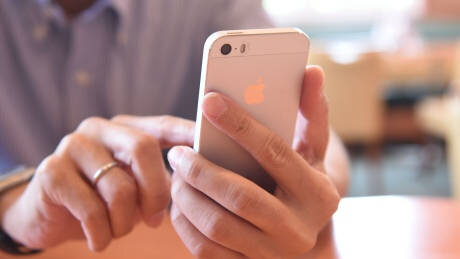 Mobile devices hooked to LTE service will sound, vibrate as emergency management officials test a new national public alert system.
Mobile devices across Canada will be buzzing a little more than usual this week as emergency management officials test a new national public alert system.
Test signals are to be sent to millions of mobile users in Quebec around mid-morning today and across Ontario in mid-afternoon.
Cellphones, tablets and other devices will receive the signal in most of the rest of the country on Wednesday.
Depending on settings, users with compatible devices connected to an LTE network will hear a tone similar to an ambulance alarm or feel a vibration for eight seconds.
Devices that are turned off won't receive the signal but phone users will hear their conversations interrupted by a sound similar to a call waiting tone. There is no charge for the alert, as it is not an SMS and does not use data like a text message.
Preparing for the worst
The tests are being conducted after the Canadian Radio-television and Telecommunications Commission (CRTC) ordered wireless providers to implement the system to distribute warnings of imminent safety threats such as tornadoes, floods, Amber Alerts or terrorist threats.
Radio and TV stations will also run the tests.
Mobile users will get the pings on their phones at different times depending on their province.
A similar system is already used in the U.S., and
made headlines earlier this year
when an emergency official in Hawaii mistakenly sent an alert about a potential incoming ballistic missile.
A report issued last month by the U.S. Federal Communications Commission said the false alarm, which went uncorrected for 38 minutes after being transmitted and caused widespread panic across the Pacific islands state, was a result of human error and inadequate safeguards.
"The CRTC has no insights with respect to what occurred in Hawaii, other than what has been reported in the media," the regulator said.
"But Canada has safeguards in place" to prevent false signals from being distributed to mobile devices, said CRTC spokeswoman Patricia Valladao.
Not a text message
Unlike wireless emergency alerts issued in the U.S., Canada's system requires a specific vibration cadence, alert tone and banner to notify users of an emergency.
As well, the emergency alerts are not text, or SMS, messages, but are distributed using what's known as cell broadcast technology. The messages can't be tracked by service providers so they can't tell who has or has not received the alert, the CRTC said.
Some Canadian service providers sent text messages to subscribers last week alerting them to the tests, which are mandatory and may require users to acknowledge a message before they can resume normal use of their devices.
Here are the scheduled times for the tests. All times are local:
Monday
Quebec 9:55 a.m.
Ontario 1:55 p.m.
Wednesday
Yukon 1:30 p.m.
Northwest Territories 1:55 p.m.
Alberta 1:55 p.m.
British Columbia 1:55 p.m.
Saskatchewan 1:55 p.m.
Manitoba 1:55 p.m.
Newfoundland and Labrador 1:55 p.m.
Nova Scotia 1:55 p.m.
Prince Edward Island 1:55 p.m.
New Brunswick 6:55 p.m.